Massively reduce manual work
Automate up to 90% of Customer Remittance work
Customer Remittance Software
Auto-load and auto-match all customer remittance files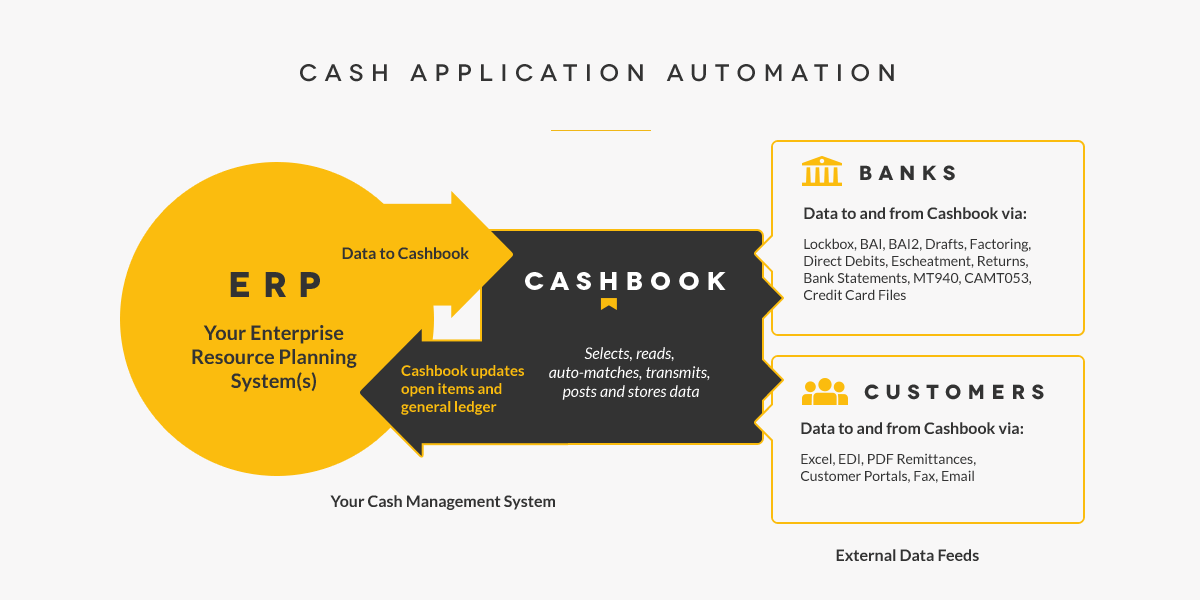 Features of Customer Remittance Software Module
---
Seamless Integration
EDI, Email, Excel, PDF and AP Portal Integration
This module features a flexible EDI upload program which supports all EDI files. An Excel template upload feature and now an OCR solution to scan your clients' PDF documentation. We have recently developed the ability to download data directly from AP Portals saving password and profiles within our application. We also have Hot-Folders for the auto-uploading customer remittance data so manual work is massively reduced.
Advanced Intelligence
The smarts to streamline your remittance work
Apply customer remittances across companies and customers. Create specific algorithms by customer. Create specific deduction rules by customer. Store images of remittances.
Greater Control
More visibility and traceability
Storing all customer remittances in one location gives users a single location for all payment remittance information. This module can auto-link this location to payment information providing complete visibility and traceability on cash application decisions. When payment amounts differ from remittance advices the differences are easily traceable.