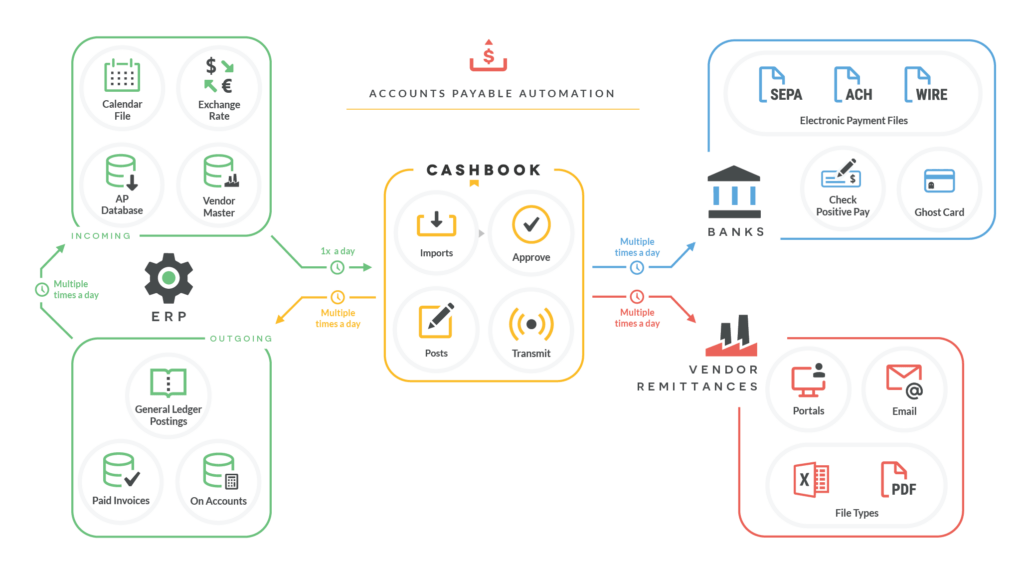 The Cashbook accounts payable software module allows you to have one standard payments platform for all your locations, banks and currencies. With our automated accounts payable there is full integration between your bank and your ERP system. It enables companies to pay all of their open invoices, while significantly reducing the time usually required for the AP process. Quick, easy, affordable.
Pay your invoices in your ERP system and then have Cashbook automatically create the necessary banking payment files.
With accounts payable automation there is a full approval process for all payment batches with secure vendor bank account management for added security.
With deep ERP integration, Cashbook facilitate the AP subledger and general ledger postings and include all the payment formats from our Electronic Payments module.
You can transmit payment information to vendors, such as checks, in various remittance formats like email or PDF.
With accounts payable management software, you have a single solution for all payments no matter what ERP, bank or currency you are using.
Features
A Global Solution
Multi-bank, multi-ERP, and multi-site
Cashbook's accounts payables automation software gives companies the ability to run a shared service centre without the need for a common ERP platform. Our integration brings huge efficiencies and massive cost savings, as your company can employ one standard payments platform across multiple sites, ERPs, and banks.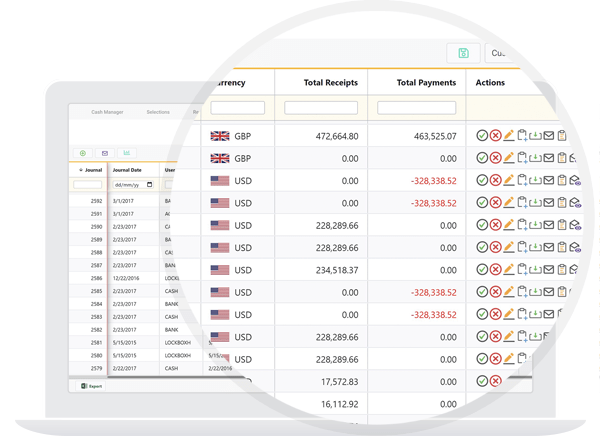 Intelligence & Automation
An unprecedented level of flexibility, intelligence and automation
Our Accounts Payable automation software facilitates full integration between your banks and your ERP system. Our extensive global bank library contains numerous payment formats, for electronic or global payments. Cashbook automatically creates the required bank payment files for you. The Cashbook software subsequently updates your AP subledger and general ledger postings. This automation of the AP process results in significant time and cost savings for your organization.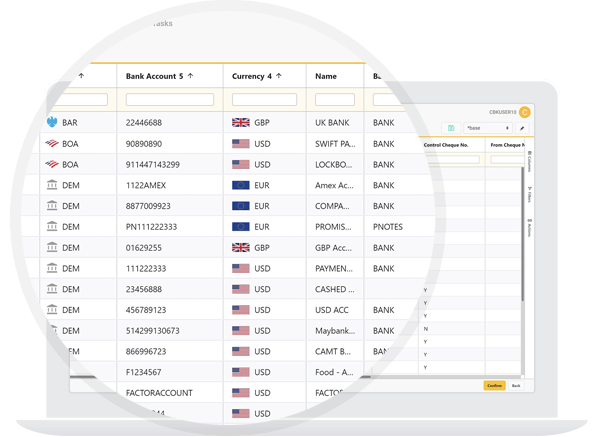 Financial Control
Full, real-time approval and visibility with a complete audit trail
Accounts payables automation means that you increase your efficiencies around the payments process but also control and visibility. With our automated accounts payable module there is an approval process in place for finance managers before any payments are processed. This minimizes the risk of costly payment errors. Secure vendor bank account management to ensure payment to the correct vendor, minimizing the risk of fraud. Audit trails of all payment batches are displayed via the accounts payable software module. You can view vendor payment profiles and analyse all your open and closed AP items.
The Cashbook software is an excellent enhancement to the LX package.
We have recently gone live on Cashbook (October 2014) and are using receipts, payments, global payments, bank statement upload and reconciliation. The actual go live days went very smoothly and with minimal downtime to our processing. The product is very nice and easy to use with actions being very similar across the whole of the product. Global payments is especially smart with bank reconciliations and statement uploads being a useful timesaving tool. The reports provide all the necessary data you would need in a very clean format.
Julie Barker
Finance Manager, Camloc
Accounts Payable Automation Modules