Cashbook – Cash Automation Software.
Cashbook is a fintech company that offers financial software solutions to automate complex financial processes.
Cashbook has been an Infor solution partner since 2010, and has proven XA/MAPICS compatible software solutions for AM, IFM and EGLi financials.
We have worked with multiple organizations from a variety of different industries, operating in over 25 countries worldwide. Automate your XA financials with trusted, tailored software from cashflow specialists.
Cash Application Automation – streamline the full accounts receivable process with automation.
Bank Reconciliation Automation – increase financial control with automated bank reconciliations.
Accounts Payable Automation – one payments platform for all locations, banks and currencies.
Collections Automation – get paid sooner by automating key areas of the collections process.
Deductions Management Automation – reclaim revenue that is lost in the deductions process.
Cashbook V6 – Product Image: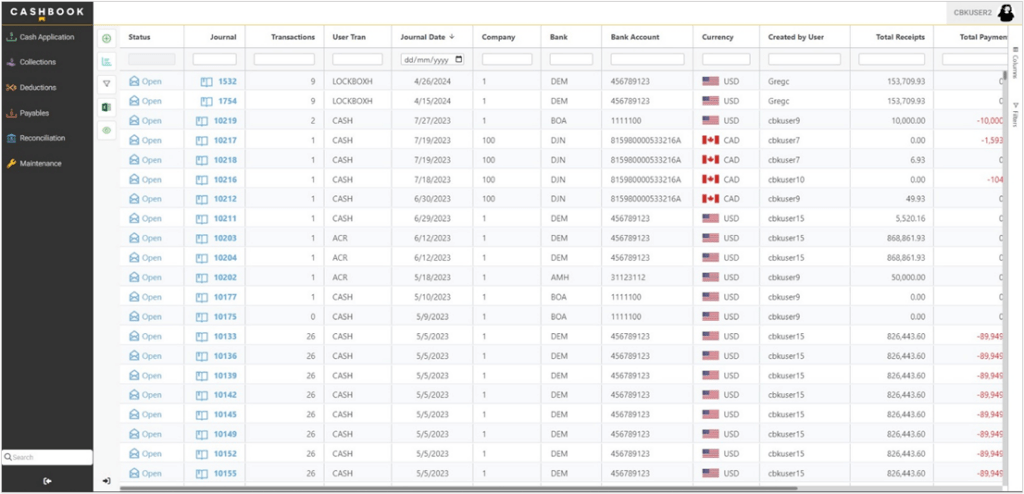 "Since 2004 we have been helping organizations who use XA to achieve spectacular levels of Cash Application, Accounts Payable and Bank Reconciliation. Being global business partners with Infor since 2010, we are the go-to partner for XA affiliates and XA clients" – Greg Coulter, Cashbook CEO.