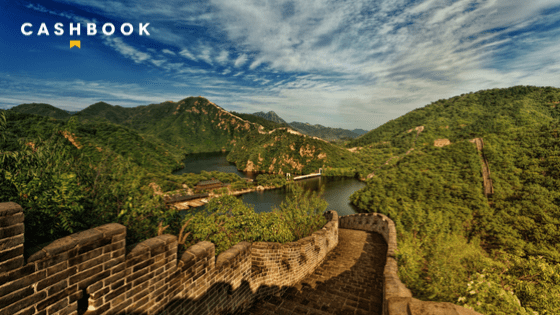 In August of this year, Cashbook officially received the great news of our successful application for trademarking our Cash Automation software for use in China. These trademarks are to safeguard our specific Cash Automation software products and information, and also to prevent copying or direct imitation by others in China.
Importance of a trademark in China.
It is hugely important to have a registered trademark for your products in China when you are looking to expand your customer base further in the market. In China, it is very easy for another organization to copy your software products with little or any repercussions. It is much harder for them to do that if you have legally registered with the Chinese Trademark Office. All three of the Cashbook trademarks below have been ratified by the Chinese State Administration for Industry and Commerce, Trademark Office.
Classes of trademark applied for.
Cashbook successfully registered in three specific classes for our Chinese trademarks. These classes related to:
Computer software for file management; Computer software for database management; Computer program [recorded]; Computer software [recorded]; Computer program [downloadable]; Electronic publications (downloadable); Downloadable computer application software; Downloadable mobile application software.
Providing business information; commercial data analysis; Business consulting service; commercial research; business assessment; Secretarial; Computerized accounting services; Accounting services; Drawing up of statements of accounts.
Design and development of computer software; Electronic storage services for electronic data archiving; Rental of data processing software; Development and creation of computer programs for data processing; Software as a service (SAAS); Platform as a service (PAAS); Cloud computing.
The Cashbook name in Chinese.
As part of the trademark process, Cashbook had to translate our name into Chinese which closely identified with what we do. The name 'Cashbook' in China does not have the same meaning as it does in the West, which is a book where all of your incoming and outgoing cash is recorded. The trademarked Chinese name for Cashbook is 'Yín duì tōng' which in English means "Experts in connecting/reconciling your money and your bank". The Chinese symbols to represent this are: 银对通. We selected this name as Cashbook are experts in the field of connecting your bank accounts to your companies general ledger, and also in reconciling all of your outstanding transactions.
Why Cashbook is a good fit for China.
Cashbook already has a customer in China, that are based in Shanghai. So, we are no stranger to working with the financial processes and accounting methods there. China is such a good fit for Cashbook and the market is obviously extremely large. Cashbook will be looking to further increase our customer base in China in 2020 and beyond. There are exciting times ahead for Cashbook with the cash automation opportunities in the Chinese market.
"It was important for Cashbook to obtain official Chinese trademarks to further develop our business in China. Having these official trademarks further endorses our Cash Automation products in the Chinese market. We are looking forward to helping more companies in China to automate their financial processes" – JingJing Cai, Implementation Consultant.