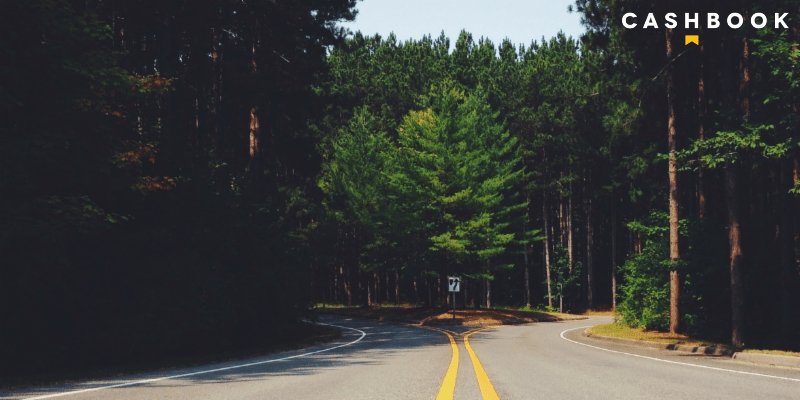 At Cashbook, we offer a complete suite of Cash Application automation software modules: Accounts Receivable, Accounts Payable and Bank Reconciliation. We also supply useful Deductions and Portals automation tools as part of our software solutions. Cashbook can automate all of the main finance functions and solve enormous pain points for our customers. All of our competitors offer only a part of the full product suite that we do. Cashbook are the only one-stop Cash Application automation software providers in the market today.
Our many years of cash automation experience, industry-leading levels of automation, and our deep financial knowledge has led a number of companies to seek us out as their business partners. This has seen us partnering with some of the best-known software solution providers in the world. Infor, Cforia, VersaPay, iCore and Flexi Software are just some of the companies that have identified Cashbook as the go-to provider to complete their own product suite of Cash Management solutions.
When our partners recognize there is a gap in their cash automation product offerings, they usually have two choices. The first is to develop the solution they need in-house. This can be a very time-consuming and costly process. The second option is to identify an external provider in the market to partner with. We find that our partners tend to choose the second option, it's less time-consuming and more financially viable. It is a testament to Cashbook and the quality of our software that they decide to choose us after an extensive search. We will now profile some of our main partners below and the solutions Cashbook have been providing to their clients.
Cash Application automation software partners
Infor
Infor is a global leader in business cloud software products for companies in industry specific markets. Their headquarters are situated in New York. Infor have 71,000,000 cloud users and over 17,000 employees across 168 offices worldwide. Over 68,000 organizations worldwide rely on Infor to help overcome market disruptions, and achieve business-wide digital transformation. Infor offer a large number of ERP solutions to organizations in the business world.
Cashbook have been an Infor solution partner since 2010, we are the go-to partner for Infor ERPs such as XA, LX, and S21. We have integrated our Cash Application automation software with Infor XA as far back as 2004. We have a long and successful partnership with Infor and Cashbook have been a constant exhibitor at Inforum for the last 10 years. Infor are getting bigger and more successful each year, and Cashbook are proud to be a solution partner with our full product suite on offer to clients worldwide. See more on the Infor website.
VersaPay
VersaPay was founded in Toronto in 2006 as an electronic payments company, and went public in 2010. They are a leading provider of cloud-based Accounts Receivable solutions. From invoice presentment and payment through to Collections and Cash Application. VersaPay has a wealth of experience working for renowned brands and creating leading software solutions. They help companies to improve their customer experience and get paid faster.
Cashbook became partners with VersaPay in 2019. They specifically signed with Cashbook to add our Cash Application and Bank Reconciliation automation modules to their Accounts Payable offerings. Cashbook are very excited as this partnership enables us to focus much more on the Canadian market. VersaPay are a very experienced company, with a great history of providing excellent service to its customers. Cashbook are very excited about this partnership and look forward to a long relationship. See more on the VersaPay website.
iCore
iCore are based in Sweden and are a leading provider of business integration solutions, tools and expertise. They help companies connect their systems and applications, take control of their business processes, and make better use of their data. iCore help global companies in their efforts to deal with the ever-increasing amounts of data. They do this by providing strategic solutions for business integration based on their specialist platform and expertise.
Cashbook teamed up with iCore in 2019. They now offer our full product suite to companies based in the Nordics region of Europe. This partnership will bring increased value to our shared customers, and help them to discover the huge benefits that Cash automation can bring to their company. Cashbook are really looking forward to working with more companies in the Nordics. See more on the iCore website.
Flexi Software
Flexi Software are among the most experienced accounting software providers in both the cloud and on-premise markets. They are headquartered in Connecticut, USA. For over 25 years, organizations with complex accounting requirements such as multi-entity and intercompany accounting needs are benefiting from Flexi's values. They offer rich features, flexible deployment, easy customization, low maintenance, and highly-rated support to their customers. Today, Flexi has over 20k users across 1.5k customer sites in various industries around the globe.
Cashbook partnered with Flexi Software in 2019, and are specifically offering our Bank Reconciliation automation software to their clients. Cashbook are excited about this partnership and we look forward to showing how our Bank Rec tool can transform Flexi clients finance departments. Our Bank Rec tool is a multi-currency, multi-site solution that can be deployed across multiple environments and ERP systems. See more on the Flexi website.
Cforia
Cforia Software Inc. is a global enterprise solutions provider who are headquartered in Los Angeles. They deliver industry leading working capital and accounts receivable automation software. Over 250 enterprises are managing $300 billion in A/R Turnover with Cforia today. Their 15 years of success have been driven by superior technology, integrated with proprietary real-time data integration tools across complex and disparate ERP systems.
Cashbook became partners with Cforia in 2008 specifically for our Cash Application automation module. Since then, we have been global business partners and together have developed our Deductions automation tool. This has enabled us to deliver streamlined order to cash processes for our mutual clients across the US. Cashbook provide Cforia's Collection automation tool to our clients. See more on the Cforia website.
You can find out more information on other Cashbook partners. If you are interested in becoming partners with Cashbook please get in touch.