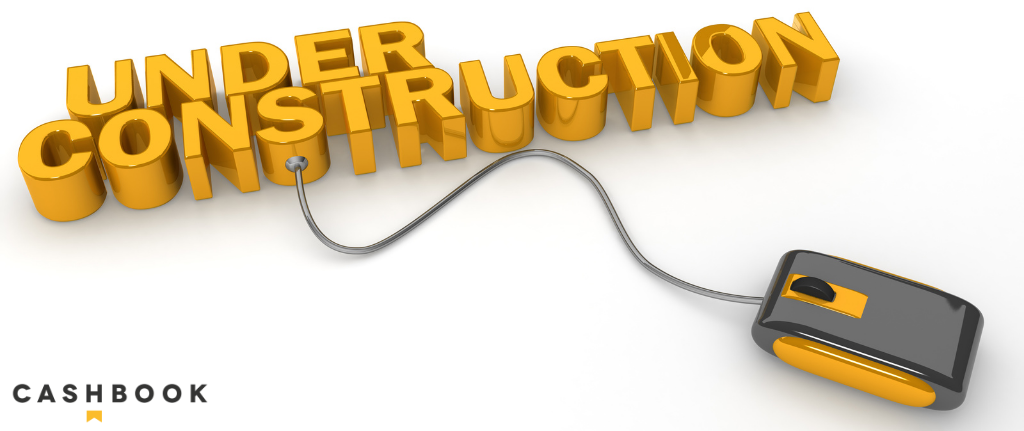 Cashbook have been working hard this year with our web development partner, Maverick International, to bring you a brand-new Cashbook website. Our existing website has undergone a huge transformation and we have made some very exciting changes that we look forward to showing. The whole look and feel of the website will be completely different to the current version. We are now very close to launching our new website and we can't wait to share it with everyone. Why have we made these changes, and what can you expect to see from the new website?
Reasons for changing the existing website
The main reason we have undertaken this project is that a few years have passed since the site received a total makeover. We felt the time had come for a revamp. We have made continuous improvements and tweaks to our website over the last few years – but nothing at this level of modification. The new design mainly represents more of a people focus as opposed to the skyscrapers, skylines and cityscapes. Cashbook are a very people-focused company, both internally and externally, and we felt this was a very important chance to communicate this.
New features users can expect
There are a number of new features that will be implemented in the new design and layout of this web development project. A lot of these features help with the look and feel of the site, but there are other changes that will help users to navigate the site more easily and find what they are looking for more quickly. Below we list some of the main changes and how they will impact a person's experience while on the new website.
Header Images – as mentioned previously, all images used on the new site are more people-focused, more personable and more in line with the company ethos.
Illustrations & Icons – we have introduced a more modern look with the use of illustrations. These complement the people focus of the images while fitting with the automation of financial processes. All icons for products and graphics are getting a revamp also.
Menu & Navigation – a brand-new menu design on the homepage which focuses on the main tabs. Each tab sporting a grouping of key items under consistent headings, resulting in a much smaller menu with easier navigation and ability to locate specific areas.
Graphics & Product Images – all existing product and process graphics are being redesigned. There will now also be more insight into the look of our cash automation modules with current product images being used.
News & Views – new functionality to show related articles to the one that is being read by the visitor. If someone is reading articles on Cash Application automation, then all suggested articles on this topic will be easily accessible from the same page.
Launch date for the new website
Our new website is scheduled to be released in October 2021. We are really looking forward to sharing it with you all. Stay tuned for the new website release and keep an eye on our social media channels for all new updates on this. You can also visit the cashbook website here.