Cashbook are pleased to announce the European Cashbook User Conference 2018 in Breukelen, Netherlands. The European Cashbook User Conference will be held at the Van der Valk Hotel on the 17th or 18th April 2018. This event will start at 12.00pm and will be very educational for our users and prospective users, who will discover a lot more about Cashbook. There will be technical presentations, new features revealed, product demos, and Q&A sessions. This event will also provide great networking opportunities for you and other Cashbook users. Please see the agenda below, we hope that all our European-based customers can join us for this exciting event. We look forward to welcoming you on the day.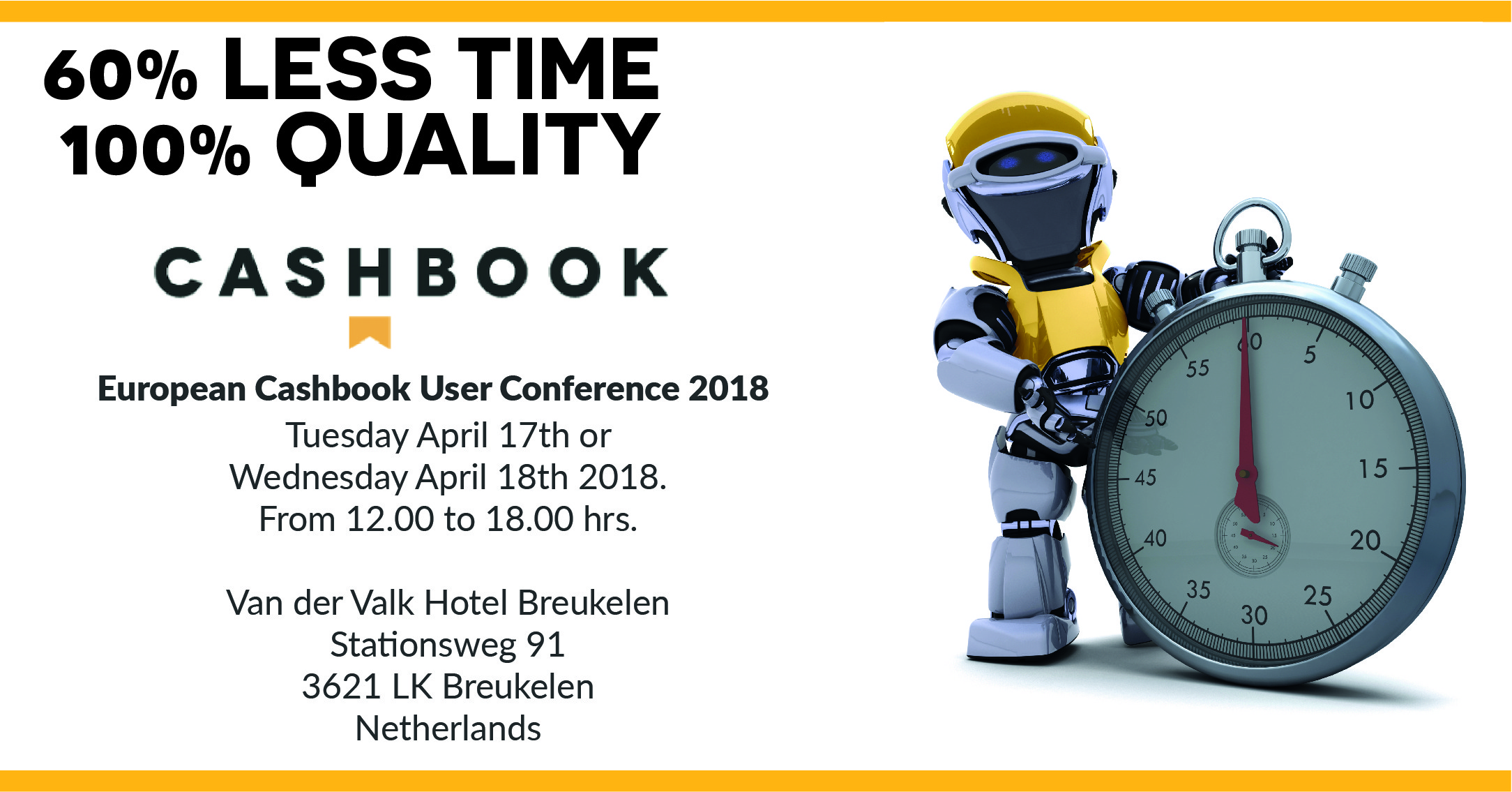 Agenda:
12.00-13.00:  Reception Van der Valk Hotel Breukelen lounge room. Including: bread, variety of meats, smoked salmon and topped with lettuce and vegetables. Fresh coffee, tea, mineral water and soft drinks (unlimited), sweet treats and peppermint. Wireless internet during the meeting and free parking.
13.00-13.30:  Start and introduction in Berlin Hall – presented by Margreet Peverelli, Global Implementation Manager, Cashbook.
13.30-14.30:  Demo's new developments presentation – presented by Greg Coulter, CEO, Cashbook.
14.30-15.30:  Cashbook users and future users – presented by Cashbook users.
15.30-17.00:  Q&A session and the exchange of experiences and possible issues.
17.00:  Any other business and finish.
We hope to welcome you on the 17th or 18th of April 2018. To register for the European Cashbook User Conference please email Margreet Peverelli and book your place now.