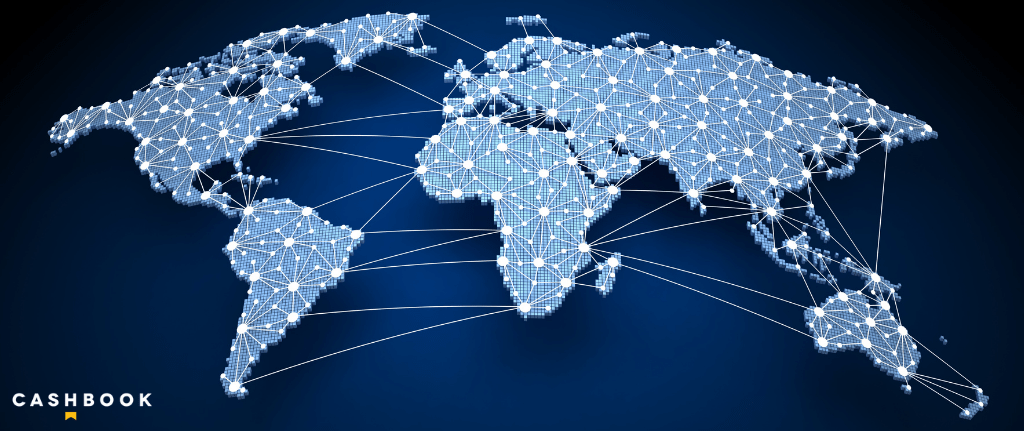 Cashbook have been implementing cash automation modules worldwide now for almost 20 years. Our Cash Application, Bank Reconciliation and Accounts Payable software is now being used in multiple industries and some very exotic locations. As we know, cash is a universal language and as they say 'money talks' in the world of business.
Processing cash and maintaining a steady cash flow is essential for every business. There is a huge need for flexible cash automation modules that can be modified to suit any industry, in any language or country with diverse accounting practices. Cashbook are a long-standing provider that are trusted and proven around the world.
There are many more exotic and much warmer climates on our customer list than in Ireland where Cashbook are based. There are also many employee volunteers for our new implementation projects in these beautiful locations for new customers! We decided to take a look at some of the more exotic countries that our customers operate in, and see if we can get a total number of countries that Cashbook currently serve around the globe.
Cashbook recently had a go-live on a bank reconciliation project in Guatemala for one of our new clients. From a successful cash application project in Barbados, to a bank reconciliation project in Puerto Rico and another successful project in Panama. Considering other amazing locations such as Mexico, Malaysia, Indonesia, South Korea, India, South Africa and Turkey. Then you really begin to understand how international the reach of Cashbook is, and how important cash automation modules are all around the world.
Cashbook also have multiple long-standing clients in various locations in Australia, New Zealand, China, The Caribbean, Africa, and The Nordics. Europe, where Cashbook are based, sees a huge number of countries counted as customers. The UK are also very well represented as are multiple states across America and provinces in Canada.
Cashbook have also recently developed our cash automation modules to include Collections and Deductions Management automation. These two products have certainly added to our offerings in a big way. And will almost certainly see Cashbook used in even more countries around the world. Cash automation solutions have become much more prevalent and popular due to the pandemic with the need to process cash faster and more accurately.
We look forward to adding more countries to our customer list and as always we embrace a fresh challenge. At the time of writing, Cashbook is being used in 50+ countries and 30+ industries throughout the world.