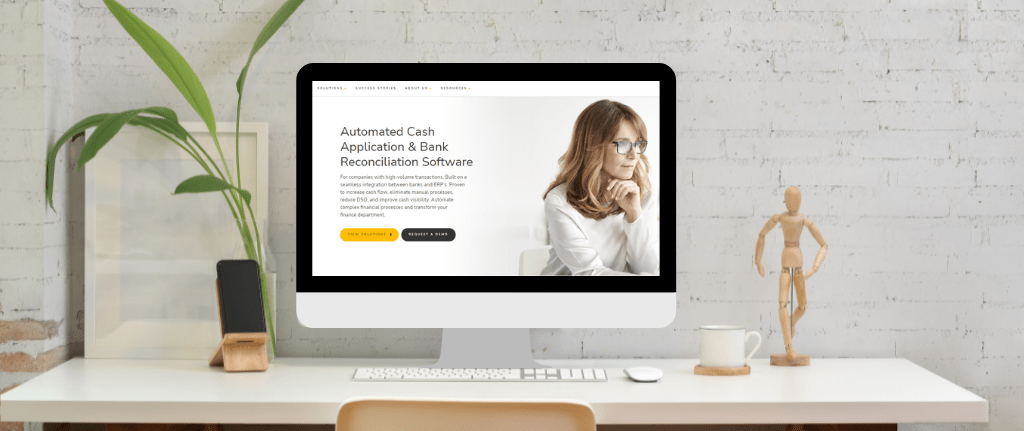 Cashbook recently launched our brand-new website which has had a total makeover and re-imagining this year. The new Cashbook website went live in late October 2021 and is the culmination of months of thought, planning, and hard work with our web-development partner Maverick International.
Our website has undergone a significant transformation, we have made some huge improvements to the look and feel of the site. The time had come for a makeover and we are delighted to finally be able to share the website with the world. See below for the key elements of our recent website development and the reasons behind the changes.
What's changed on the new website?
Navigation & Menu – One of the main changes is how easy it is now for users to find their way around the site. The menus have all been streamlined and related items have been grouped for ease of access. This makes it easier for users to find the information they are looking for.
Images – we have introduced more of a people focus to the website via the images used. This was to reflect our products more and the focus on the people that our software helps each and every day. We have also added real product images from our modules to give people a sneak peek of the software in action.
New Products – we have added two new Cashbook products to our new website: Deductions Management and Collections Management. These products have been developed over the last two years, and we are excited to add them to our cash automation software suite for customers.
Product Icons – All of the existing Cashbook product icons have been redesigned. We have come up with a fresh and exciting new look that complements the new website design. These product icons are simple yet effective in translating what each of the modules achieves definitively.    
News Articles – when a user is reading an article that interests them, they will now be presented with other related articles that allow them to discover more about that topic. This negates them from having to search around the site. The update makes it easier for users to digest more interesting content quicker now than ever before.
Infographics & Illustrations – all of the product infographics and explainers have been redesigned to fit with the other changes made to the look and feel above. Everything now has a much more rounded and smooth effect, compared to the previous linear design with harsh edges. The new illustrations of people have been introduced also for a more modern take.
Overall, we are very happy with how our new website transformation turned out. We do hope that everyone gets to take a look at the new website. And those who visit the website in the future will reap the benefits of these changes. A big thanks to our web-development partner Maverick International for all of their hard work throughout this project. If you wish to provide any feedback on the new Cashbook website, feel free to drop us a line by email here and let us know.