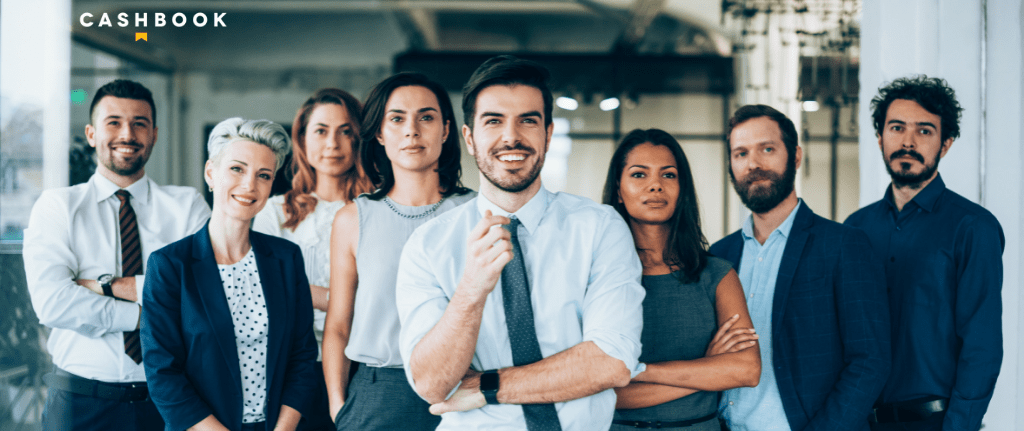 As we know, our personal lives and life-long habits changed literally overnight in 2020 more than we could have imagined. Our professional lives and activities changed at the same time. In retrospect, it seems like a lifetime ago that we were enjoying the pleasures of a fully open and relatively 'small' world thanks to air travel.
Working from home (WFH) became the new normal for many, travel became a forbidden and risky pursuit, and business conferences were postponed across the board. Attending conferences all over the world and meeting people was something which was second-nature to Cashbook. We enjoyed going on annual global road trips to visit customers at their offices and meet them face-to-face.
Thankfully through the wonders of technology we were all able to stay connected online, people could work from the comfort of their homes and were still able to attend online virtual events. It was definitely a strange two years for everybody, but Cashbook is finally getting back to the office, and back on the road in 2022! We look now at what's coming up for Cashbook and its staff in the first half of an exciting year to come.
Cashbook staff return to the office
After innumerable Zoom/Teams calls wearing comfy clothes, and with our pets and various other household items making appearances in the background. Cashbook staff is finally getting back to the office on a hybrid model. As a company, we felt that our work ethic and productivity were not impacted, it remained consistent throughout the two years. We decided that staff can continue to mix their WFH with coming into the office. It will be a mix of 3 days of one and 2 days the other – whatever suits the individual employee going forward. Seeing everyone face-to-face and rediscovering the personal connection that it brings with it has been great.
Planned upcoming events Cashbook staff are attending
Cashbook staff is getting back on the road this year and traveling outside international borders for the first time in 24 months. It's not something we could have imaged way back in early 2020. All of the events we have coming up were either canceled, postponed, or became virtual so it's great to be able to attend these in person.
One of the first events we will be attending takes us to the UK for the Infor M3 User Association UK Conference which is being held in Manchester, England. This user event takes place on 5-6th April 2022. We can't wait to meet all of the Infor M3 users at this great event.
A second event from April 24-26th sees us attending the ICTF Global Credit Professionals Symposium in Chicago, Illinois. As new sponsors of this event, we can't wait to meet credit professionals from around the world. Our third event is a European ICTF Global Credit Professionals Symposium is being held in Lisbon, Portugal on May 22-24th. These are three fantastic events that we have on our calendars in the next few months. If you happen to be in Manchester, Chicago or Lisbon be sure to stop by for a chat.
Cashbook plan customer visits
Pre-pandemic, Cashbook staff was meeting our customers at events around the world and also at their office locations on planned visits. We really enjoyed coming onsite and meeting the team, to help customers get the most automation possible from our cash automation solutions. Helping customers achieve their business goals is hugely important to us. We are currently planning road trips to get back visiting customers where possible; we will be reaching out to you all over the next few weeks to organize these visits. Looking forward to meeting everyone again in person to discuss how we can assist further.