Directly after Inforum this year, Cashbook will be holding its second annual user conference, Cashbook Rising, on the 27-28
th
Sept in Washington D.C. This user event will be held at the infamous Watergate Hotel, and will be starting at 1pm. Cashbook Rising will see both our Cashbook users and partners coming together for two great days of training, education and networking on all things to do with Cashbook. This year we wanted to create a real learning environment, one that is designed to bring value to both you and to your company.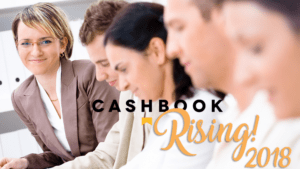 Attendees can expect educational sessions on: Cashbook training – with specific topics that users request; some technical presentations; new product features; product demos; Cashbook employee presentations; customer presentations and regular Q&A sessions. Our partners will also be well represented at the event, and they will be sharing their experiences of Cashbook. The event will provide great networking opportunities with other Cashbook users and partners. There will be a lot of tips and tricks to be picked up from us and indeed from other users.
On the evening of the 27th, Cashbook will be holding an exciting event at the Irish Embassy in Washington D.C. This event will be for all Cashbook Rising attendees and will be attended by the Irish Ambassador to the US, Mr Daniel Mulhall. The Ambassador has just celebrated his first year in his role in the US. He will be speaking on what has happened in his first year and also the great relationship that exists between Ireland and the US. This will be an Irish themed event, so you are entitled to expect some music, song, dance and a few drinks on Embassy Row.
It's a very exciting week for Cashbook in Washington D.C. with both Inforum and Cashbook Rising. If you want to see the full Cashbook Rising agenda, you can view it here. We are really looking forward to welcoming our users and partners to the Watergate Hotel in D.C., it promises to be a spectacular event. It also provides attendees with an opportunity to discover a city steeped in history and containing some of the most recognizable buildings in the world. If you require any further information on Cashbook Rising, please contact Michael Twomey.