Inflation growing globally
Inflation has been increasing across the globe recently. Prices are going up for almost everything in the world today including – groceries, retail goods, housing prices, necessary utilities, along with rising salaries. Consumer and business demand are at an all-time high for goods and services, this leads to increased borrowing, which results in an oversupply of money in circulation. The bottom line is that it takes more money to purchase the same goods and services. Hence, inflation.
Inflation and the interest rate you pay back on loans are closely linked together. Inflation is a key reason that we are seeing higher interest rates, these are usually set by Central Banks. For example, the Federal reserve in America just recently raised its 'target federal funds rate' by 0.75%. The was the largest single increase since 1994, and it was done in an effort to stop roaring inflation. Higher interest rates tend to reduce the demand for loans. However, this increase will have a knock-on effect on borrowers of money.
The cost of borrowing is increasing for businesses
The cost of borrowing money for businesses has been increasing and it's only going one way, and that is up due to inflation. Increased demand for borrowing leads to a rise in interest rates. Businesses that have variable loans would be best placed to clear the debt as soon as possible. Businesses that are looking to take out new loans, or restructure existing loans, are inevitably going to pay higher interest rates.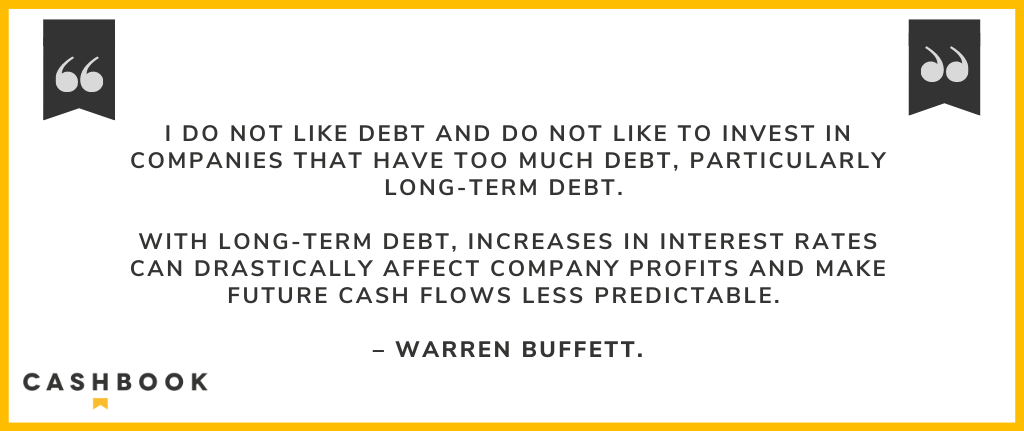 These loans with high interest rates can be a weight around an organization's neck, especially with future economic uncertainty. The thought of having the necessary funds to pay it back fully in a timely manner can lead to anxiety for business owners and affect future company planning. Is there a way to avoid borrowing money from banks with a business loan?
Borrowing is avoided by managing cash flow through AR automation
As we have seen above, borrowing money for businesses is going to become more expensive and must be avoided unless absolutely necessary for survival. Can a company avoid borrowing cash by improving internal processes? The answer to that question is yes, and a way to do so is by managing cash flow better. Automation of the Accounts Receivable (AR) process can help get money owed into the bank account faster.
The AR process is multi-faceted and money can be coming into your business via different processes, depending on your industry and payment methods. Automation of the AR process sees these various methods digitized, including the automation of bank statements, lockboxes, customer remittances, customer portals, deductions, and email remittances. Automation speeds up the AR cycle and gets the cash into your bank account faster than before.
Your Days Sales Outstanding (DSO) figure will be reduced in the long run. Cash flow will become more consistent and streamlined throughout the business. Allowing your company to have more cash to hand, identify cash position easily, and be able to plan accordingly for the future. Making the right decisions at the right time is crucial in business, knowing you have the correct resources to do so, is also important. Opportunity for growth is maximized. Having resources to be flexible may transform or even save your business.
Cash is the lifeblood of business; a consistent cash flow is the sign of a strong healthy business. It also means that a company will reduce its need for borrowing money through expensive bank loans. Managing cash flow is hugely important. Below are some of the key benefits of automating the AR process.
Benefits of managing cash flow through AR automation
A reduction in DSO of between 5 and 10 days.
An improved and consistent cash flow throughout the business.
Enhanced Treasury visibility on your business cash flows.
Immediately know the company's current cash position.
This allows for future company planning and investment.
A reduced need for large and expensive company business loans.
If you wish to discuss managing cash flow and how Cashbook can automate the Accounts Receivable process for your company, get in touch with our team. Call us on +353 61 338 400 (international) or 630-352-2228 (North America). Alternatively, you can email info@cashbook.com to get more information. We are looking forward to showing you how Cashbook can help your company realize the benefits of AR automation.