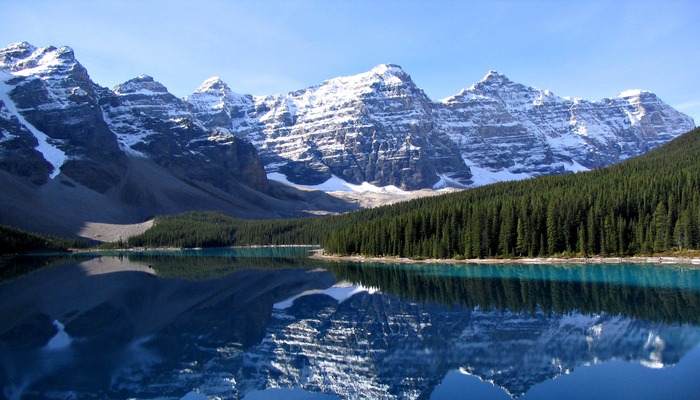 What is the ISO 20022?
ISO 20022 is an international payment messaging standard that supports electronic payments. The global payments eco-system is changing drastically. The ISO 20022 standard is widely considered an essential component to modernizing the global payments infrastructure. The financial world is moving towards a unified system that will make it easier to transfer payments around the world. This change also allows for significantly more information, such as invoices, to travel together with electronic payments. The ISO standard enables solutions and technologies for business automation, including straight-through-processing (STP) and reconciliation, simpler payment tracking, and full system reconciliation.
ISO 20022 uses a common XML language to process global financial communications. It also has the result of making cross-border payments a lot more effective over time. So far, thirty countries including the U.S.A, Canada, the Eurozone, and Japan – have either adopted or are planning to adopt them as the single payment message standard. ISO 20022 messages are available for the complete end-to-end payments chain: customer to bank (payment), bank to bank (payment clearing and settlement) and reporting (cash management). The adoption of these standards leads to increased automation of Cash Application, Electronic Payments, and Bank Reconciliation functions for businesses. Canada is currently in the process of changing from their old payments system and adopting ISO 20022.
The Old Canadian Payments System
As mentioned, Canada is in the process of changing from the old payment system to maintain a competitive stance. Canadian businesses and financial institutions previously employed several different languages to send and receive payments across systems, financial markets and borders. These payments were also lacking usable data, such as invoices or remittance information – which is key to automated processing and electronic payments.
To alleviate these issues, labor-intensive processes and manual interventions were required in the form of translation and reconciliation. There was also the problem of sustaining multiple standards. The lack of efficiency in the payment clearing and settlement process results in much higher costs to businesses and North Americans. This also delayed the implementation of newer, more efficient and innovative payment methods such as ISO 20022.
Some financial services companies in Canada are already familiar with ISO 20022. This is because they possibly have business operations in Europe, where the standards have been implemented for the last few years. It could also be that they saw the new standards as an opportunity instead of a barrier. By implementation of the ISO 20022 standard in Canada, they will be better positioned to create and receive cross-border payments. This will empower businesses to become more competitive in the global economy. The use of the common XML language will also bring efficiencies to payments made within the region. Users will no longer need to manage or support the multiple standards that are currently used for domestic clearing and settlement.
ISO 20022 implementation for Canada
Canada is implementing this industry-wide initiative to modernize their payments. This includes a wide range of payments made by Canadians and businesses involving inter-bank transactions, debit card payments, pre-authorized debits, direct deposits, bill payments, wire payments and checks.
This transition to ISO 20022, which is being adopted by a growing number of market infrastructures around the globe, will support domestic business and reinforce Canada's reputation as a competitive trading nation. It will also create new opportunities for every financial institution, payment service provider, and business in Canada. The demand for the new standards is widespread among Canadian businesses, because using one single standard payment language instead of several will save both time and money. Along with greater efficiencies, the standard brings with it significant economic benefits.
In 2015, almost one billion checks were issued in Canada alone. For example, recent research indicates that cost savings from the adoption of ISO 20022 could be as high as $4.5 billion over a five-year period – this will be through the reduction of check volume alone. ISO 20022 permitted messages and rules for Automated Funds Transfers (AFT's) which include payments like direct deposits and pre-authorized debits, are already available for implementation. The approach for the Large Value Transfer System (LVTS) and Electronic Data Interchange (EDI) will subsequently follow. Below are the key benefits of ISO 20022 for businesses in Canada.
Key benefits of ISO 20022
Consistent procedures, standards and formats.
Easier and quicker cross border payments.
Improved data quality and straight-through processing (STP).
Important payment information can be sent at one time, such as invoices and remittances.
It facilitates automatic Cash Application.
Optimizes bank account reconciliation.
Smooths application of the regulatory requirements.
ISO 20022 and Cashbook
At Cashbook we have a global customer base, some of our customers were previously required to adapt to similar ISO payments standards in Europe. These payments standards included SWIFT, SEPA and CAMT for all electronic payments and were all part of the ISO 20022 standard. Our customers have benefitted from being 'ahead of the curve' when it came to this and became early adapters. The adoption of these standards have led to increased automation of our customers Cash Application, Electronic Payments, and Bank Reconciliation functions.
At Cashbook, we have been working with ISO 20022 related banking files for several years now. If you are worried about how this change will affect your business, and you would like to discuss how Cashbook can automate this process for you, get in touch with our team on +353 61 338 400 (international) or +1 818 292 9015 (North America) or alternatively you can email info@cashbook.com. More information on ISO 20022 can be found here on the ISO 20022 website.